Impressions of Werkstatt Exilmuseum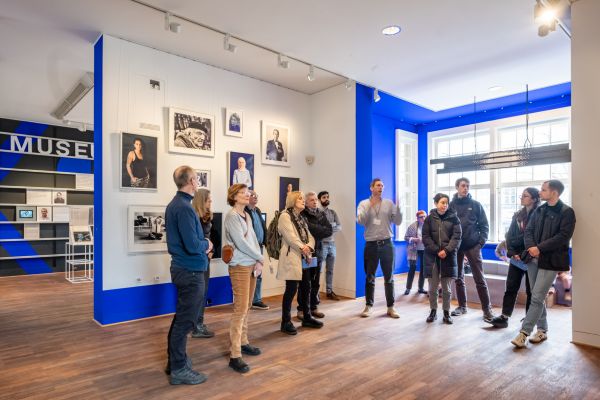 Opening hours of Werkstatt Exilmuseum:
Every Thursday 3-6 pm (except public holidays),
for events or by appointment.
We will be happy to give you or your group a guided tour of the house.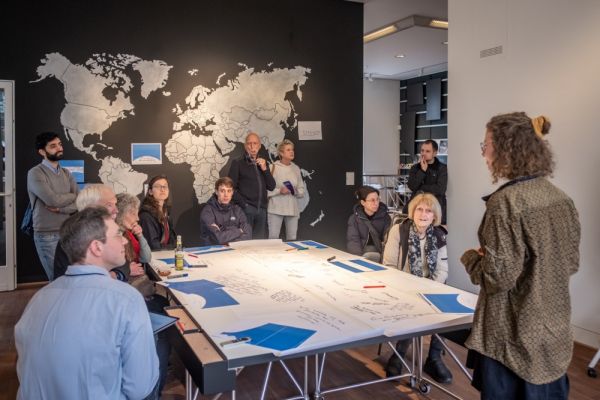 We regularly offer workshops with a different thematic focus.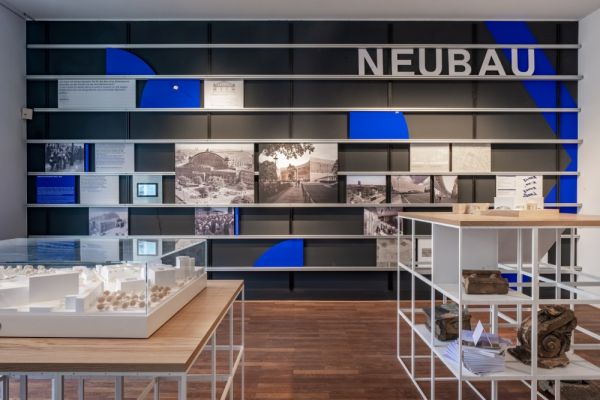 The exhibition also provides information about the architectural plans for Exilmuseum at Berlin's Anhalter Bahnhof.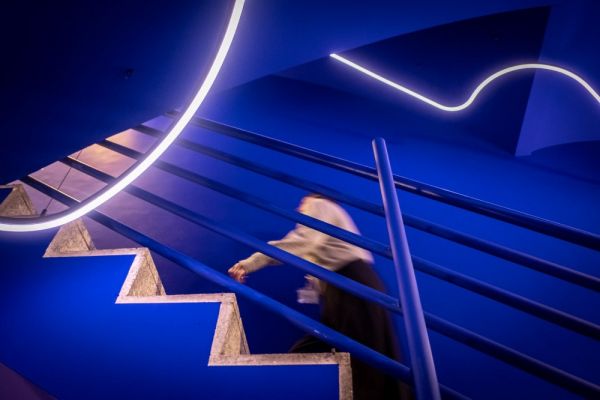 Eye-catcher of the house at Fasanenstraße 24:
the blue staircase with light and sound installation.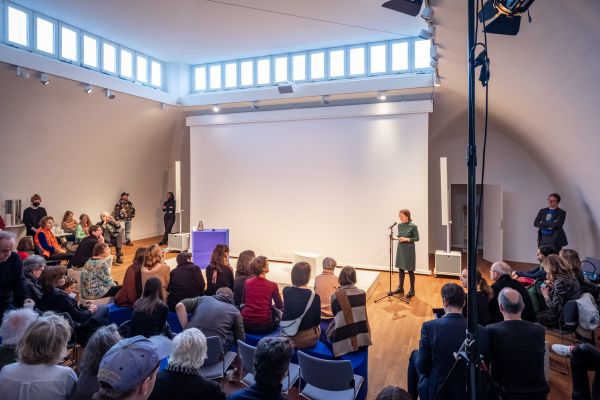 Various types of events take place in the event space.
Here: Performance "Stories from Exile" by the Ukrainian playwright and theater director Pavlo Arie with the actor Oliver Kraushaar from the Berliner Ensemble.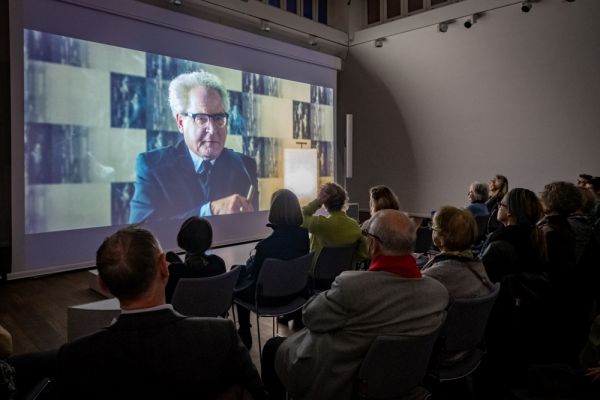 Film screening of "The People vs. Fritz Bauer" on March 25, 2023, followed by a discussion with lead actor Burghart Klaußner.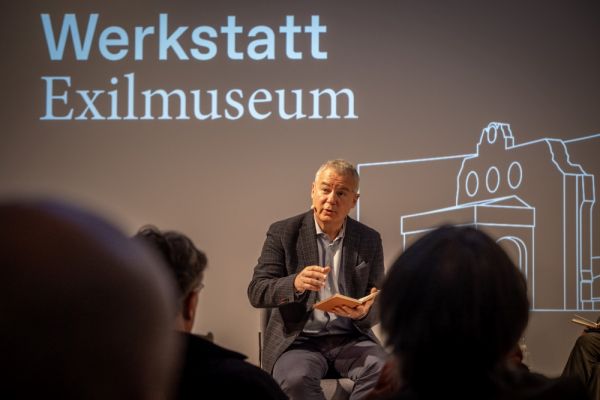 Author Ilija Trojanow at a reading on March 26, 2023.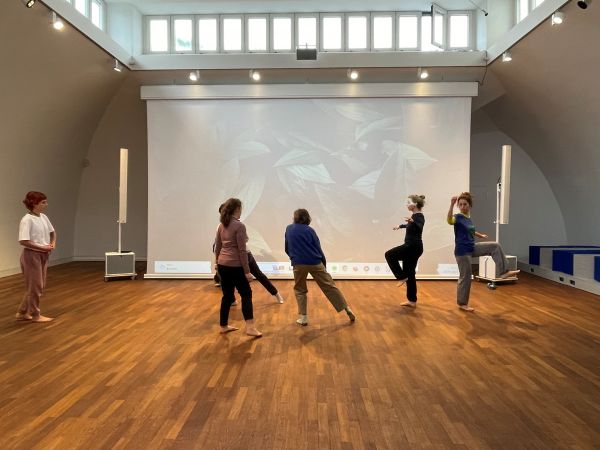 Dance workshop with 12h Dance on May 6, 2023.